Advanced Agile Product Development® Live Online Certification Course
Learn from the practice and get certified in an advanced level of Product ownership.
Agile-Lean skills, and real-life experience in one special course.
March 9 - 10, 2021

18:30 - 21:30 EET
You want to be successful, building successful products. This is the essential goal of every leader or manager.
Advanced Agile Product Development is a practical two-day course, full of exercises and simulations. It will give you real skills and knowledge on how to build and innovate products. You will practice all the key product, stakeholders, and team management practices from the Agile domain.
Completing the course, you will have the tools to discover business value, build customer-driven processes, and drive end-to-end product creation in an Agile ecosystem.
On-demand videos

6 Hours Live Online Sessions

Downloadable resources

Learn from anywhere

Certification upon completion

Digital Badge upon completion

Premium Community Membership

Follow-up Coaching
Questions before you signing up? 
No worries. Send us a quick message and we'll be happy to answer any questions you have. 
Agile product development principles

Customer-discovery techniques

Design Thinking in practice

Lean start-up

Product Ownership and Agile Teams
Agile UX techniques

Agile Product Roadmaps

Managing Product Backlog

Writing Effective User Stories

Stakeholder Management
Advanced Agile Product Development® is appropriate for Agile Product Managers and people who are interested in building innovative and successful products in an Agile Way.
Agile Product Owners

Agile Product Managers

Agile Managers

Delivery Managers

Project Managers

Scrum Masters

Agile Coaches

Team Leaders

People Managers
Why is this Course for you?
You are accountable for your product's success. Your company needs knowledgeable and skillful Agile Product Leaders and Managers, who can take ownership and drive end-to-end value creation.
If this is describing you, this course is the right place! As people in key positions, you must understand the principles and know the practices of the Agile value discovery and building the right Product creation ways of working. By doing it you will be recognized as a modern super leader.
Practice, practice, practice, and just enough theory!
With more than 12 years of experience in large and highly complex organizations, we have implemented our own practices in this unique workshop, consisting of specially designed exercises and simulations, because in AgilePool we don't believe in one-size-fits-all education.
Take your money back if this course is not for you
AgilePool gives you a 100% guarantee for the quality of this course. Our goal is to provide you the necessary skills and knowledge. If for some reason the training does not meet your expectations, we guarantee a refund of the amount you paid. The fee can be refunded until the second session of the course (until March 10).
Fields marked with an * are required
Advanced Agile Product Development® Live Online Certification Course
March 9 - 10, 2021

18:30 - 21:30 EET
Payment via Bank Transfer
To register for this course, you need to send us a message.
We will contact you for payment details and confirm your spot.
what our Trainees have to say
Attended the practitioner Scrum Master and it was awesome! Many discussions, examples, practices, and simulations. Very knowledgeable lecturers. Big recommend 👌👌
ThuAn Do
Software Business Analyst, ProCredit Bank
Thank you so much, AgilePool, for igniting the passion for Agile into my team! You revealed the concepts for us and helped us with our first steps. Now, we are Agile ambassadors for our company – and we are so happy to be among the agile pioneers in the pharma industry.
Diana Dimitrova, MD, MBA
Customer Value Partner, Roche Bulgaria
I strongly recommend the AgilePool's training. The training Practitioner Product Owner was very useful for me and I am applying the knowledge which I have received in my professional life. I obtained a good understanding of the role of Product Owner and I was able to practice my knowledge in real-life.
Tsveta Dimitrova
Product Owner, Chaos Group
I had the opportunity to participate in their online training and I can only say: it was NOT a waste of time! I've learned essential things in a very short period of time. The way the material was presented to me was - interactive, simply explained, highly professional, friendly, and fun. Kanban is the topic, which touched me more personally and I'm so glad I invested my time in this.
Andoniya Karakitukova
Affiliate Partnerships, SiteGround Web Hosting Company
AgilePool's seminars are exceptionally interactive and always straight to the point. Would definitely recommend for anyone who is interested in the Agile methodologies - newbies and practitioners alike.
Dimitar Petkov
Engineering Manager within VMS & Operations, Milestone Systems
Admirations for all the initiatives that you have provided to the audience, guys! Let the Agile keep inspire you and let it be your fuel through the whole professional and personal path!
Konstantin G. Georgiev
Scrum Master & Agile Transformation Supporter at Enterprise organization
AgilePool team is highly skilled and experienced in the Agile world. I'd recommend working with them to any organization which desires to fully adopt Scrum or Kanban. With AgilePool practices, success will be guaranteed.
Stanimir Todorov
Senior Software Consultant, Worldwide Center of Engineering, VMware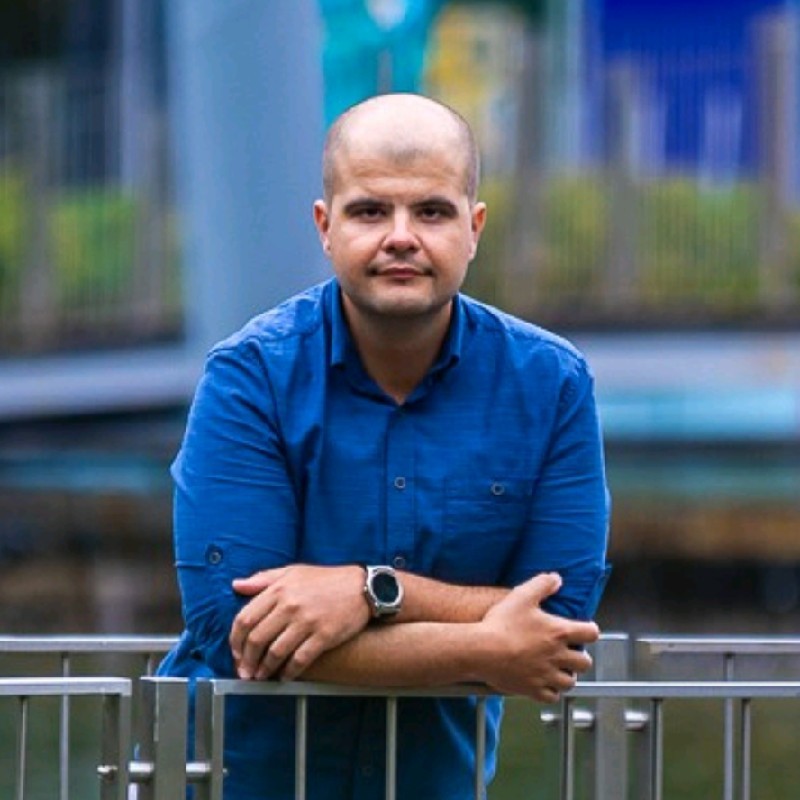 I highly recommend the AgilePool's training, as well as all the activities of both lectors - lectures at conferences, consulting, and mentoring services. Professionalism and deep knowledge and experience are the 2 main things differentiating them from their competitors. Not only this but also the practical part of their training and the real-life examples are making them the first choice when looking for a course related to Agile! You'll find out that learning new stuff in a friendly environment has never been easier if you choose AgilePool!
Kristiyana Atanasova
Senior QA Specialist, Drooms
The structure of the course was well defined. Both lecturers shared their solid experience in the field and gave in-depth explanations of their problem-solving methods using real-world scenarios. The hands-on activities that came along brought great value.
Rusalena Dimitrova
SQA Specialist (ISTQB Certified Tester)
I've attended the Practitioner Scrum Master course in June 2019 and I'm really satisfied with the content and general attitude in this course. Small groups ensure that all your questions will be answered. There are many games and experiments that bring the understanding of how things work.
Matilda Nikolova
Quality Engineer, Axway
Super interactive course, lots of examples from real life. The trainers are very experienced in the area and give you really good know-how. Also, they create a fun and pleasant atmosphere in the course, they definitely grab your attention.
Paolina Panamska
Software Engineering Manager, Axway
The course "Scrum Master Practitioner" was quite interesting for me. I've learned a lot, especially from the real situations shared in the sessions. I've also was impressed because there were two lecturers leading the course, so for me, there wasn't a moment to be bored!
Ivayla Atanasova
Manager Enterprise Service Delivery, GTT
I would strongly recommend the Scrum Master course! The team is very well prepared and uses real-life examples as well as good games to better understand the practical part.
Gabriela Georgieva
Music Release Project Manager, Smule Inc.
All the sessions that I have with AgilePool were useful and interesting. Everything was based on the real-life experience of the lecturers and was presented funnily. I can strongly recommend it to everyone who wants to learn more about the Agile methodology.
Mihail Karev
CTO, Colibra
The lectors in AgilePool are highly motivated to bring to you all their knowledge related to agile mindset and corresponding agile practices. I strongly recommend all of their courses because they combine real-life examples with practical experience.
Antoniy Kokoshyan
Software Engineer, ScaleFocus
Both trainers are good and experienced! The class is delivered in a professional setting and is mainly helping to make up-skill the practical side rather than theoretical. The schedule is tight, but it does give the best value for money on the market - and trust I have visited a few trainer courses in the last couple of years. Highly recommend it for people looking to gain accountable knowledge or making a career shift.
Kaloyan Tamnishki
Product owner & Scrum master, South Gate Tech
As a person with a professional background in finance and marketing and basically no IT experience, I was skeptical about the Agile Product Owner course and the prospective benefits I would get. I was excited when that course proofed me completely wrong. I managed to put myself into the Agile Mindset and convey further the basic Agile principles to my team. It turned out this course was my best investment lately.
Petar Krustev
Executive Director, BenchMark Finance